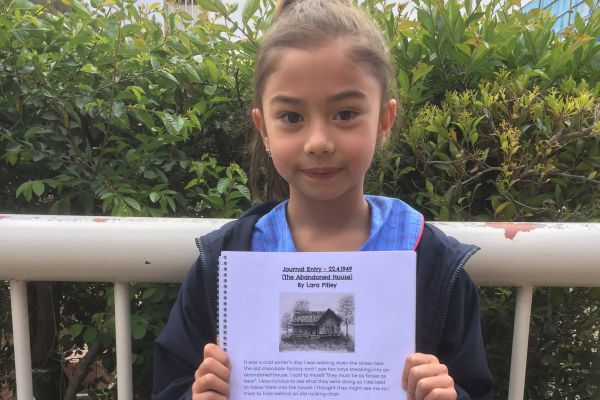 An All Hallows Catholic Primary School Five Dock student has excelled in NESA's annual WriteOn competition.
Lara, Year 2, earned one of just four Bronze Awards presented to Stage 1 students across the state for her story 'The Abandoned House'.
'My story 'The Abandoned House' is about two boys who want to find a special letter so they can become a special leader – king or queen,' said Lara. 'I decide to follow the sneaky boys, and become the queen of the town.'
The WriteOn competition invited years 1-6 students to create short stories that were judged on their creativity, variety of language and use of stylistic devices, and were awarded prizes in three categories – gold, silver and bronze.
As their inspiration, students were provided with a stimulus image by the State Library of NSW, which shows two boys walking through a hole in a fence.
The winning 500-word stories will be published in an anthology available next year.
The article was originally published on About Catholic Schools on 27 September 2018.